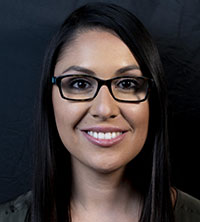 Ysidra Tellez, Interim Director and Program Manager, brings 5+ years of experience in program management and 8 years of experience working in the Mental Health Field as a Behavioral Management Specialist. Ysidra received a Bachelor of Science in Psychology with a minor in Anthropology from the University of New Mexico. During that time, she spent two years in research with the Pediatric Neuropsychology lab at UNM. She is a member of the American Counselor Association and will obtain a Master's degree in Clinical Mental Health at Adams State University in May 2023. Ysidra grew up on a small ranch in the village of San Jon, NM. She has been a resident of Albuquerque, NM for over 9 years and enjoys being a part of the community. Ysidra's personal connection to the mission of BTSNM is from not only living with her own mental health challenges but also losing her 14 year old sister to suicide. Ysidra believes that proper education and openness around mental health is one of the many steps needed to break stigma and make greater change in people's lives.
Talking Mental Health Program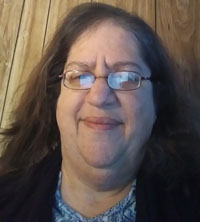 Susan Weiss, Facilitator, has been living in New Mexico since 1987. She has worked in the non-profit sector on and off for over 30 years. Most of that time has been serving individuals with disabilities, including those with mental health issues, and those with cognitive and intellectual disabilities.
Susan is presently pursuing a second Master's Degree from New Mexico Highlands University in Social Work. She received her first Master's Degree from Creighton University School of Law in Negotiation and Dispute Resolution in 2012. She has recently joined the American Group Therapy Association.
Originally from New York and New Jersey she fell in love with the big skies of New Mexico, and the incredibly friendly people of New Mexico. Her personal experience with mental health includes family members with mental illnesses and personally living with physical and mental health challenges. She is committed to fostering communication on mental health and chipping away at the stigma of mental illness in our society.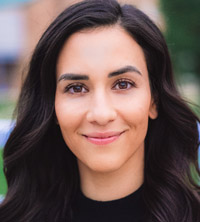 Anna Herrera, Facilitator, has a background in Education, but has spent most of her professional career in Sales and Marketing for the Healthcare Industry. In high school and college, she participated in volunteer programs, such as Big Brothers Big Sisters. She hopes to help spread awareness of BTSNM's mission to encourage the communication of mental health challenges and ending the stigma. The unexpected death of her daughter's father led to navigating her own depression and mental health challenges. She hopes her journey can encourage others experiencing their own mental health challenges to keep going because there is hope and support, and they are not alone. She believes open dialogue and education are the stepping stones to supporting our community with the invaluable tools and resources needed to bring positive changes related to mental health.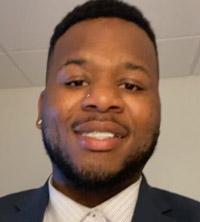 Jarius Moore, Facilitator, born in Springfield, Illinois, moved to Albuquerque, New Mexico in August 2019. As a student at the University of New Mexico, He's currently completing his bachelor's degree in Political Science with a minor in Sociology. BTSNM resonates with him because of his commitment to helping others and making a positive impact. In terms of politics, He's interested in focusing more on mental health issues and social issues that have a significant impact on everyone's lives regardless of their class, culture, race, or social-economic status. Mental health is not only something he struggles with but also something that affects those close to him. In order to make those changes, we need to understand how to start the conversation about mental health awareness and what signs to look for because it could look different for each person. He cannot think of a better way to give back to the community that he now calls home.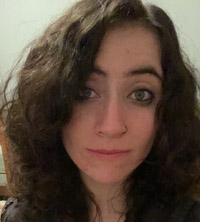 Kristen Kifer, Facilitator, UNM student working towards a Bachelor's degree in Liberal Arts and Psychology has lived in Albuquerque, NM, all her life. Her previous job working in a healthcare setting as a hemodialysis technician, where she helped to treat many people who suffer from a variety of mental illnesses made her want to educate herself further in the direction of mental health. Having personally suffered from mental health issues since beginning college, due to the pressures of full-time work, school, and a multitude of familial issues/losses, she felt stuck in what to do with both her life and mental struggles. Greatly affected by the losses she suffered, she wondered where she could learn more to better her own health and maybe do some good for others as well. BTSNM has given her that opportunity to work with younger generations to promote knowledge surrounding mental health issues.