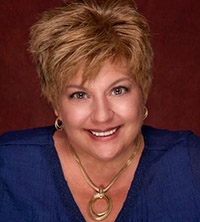 Elizabeth Vincent, Executive Director, brings over 35 years of business and management experience to Breaking the Silence NM — the last 25 being in the nonprofit sector.  Her prior posts include President and CEO of a chapter affiliate for a national nonprofit and multiple roles heading Development efforts across an array of missions.
In 2017, Liz founded Apogee Development Consulting after seeing the large network of small nonprofits needing guidance, infrastructure building and fundraising support but who grapple with the cost of that assistance.
Prior posts include Regional Director of Major Gifts for the East Coast with Feed the Children in Oklahoma City, where she managed an 11-state territory before being promoted to Sr. International Program Officer, managing 13 country directors. This post included international travel for program funding and strategic partnership procurement. To date, she has raised over $20 Million for various nonprofits.
A Connecticut native, Liz has lived all over the country — from North Carolina and California, to Texas, Oklahoma City and Albuquerque. She feels that one of her strengths is her ability to communicate with and connect to people from all walks of life. 
She is thrilled to be back in beautiful Albuquerque and is excited to meet our donors, partners, volunteers, but most especially, the children and families whose lives we so greatly impact.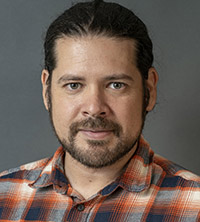 Diego Mesones, Inside Out Arts Program Manager. Born and raised in Lima, Peru. In 2004 he moved to San Francisco, California where he studied Film Production. Diego has worked as a TV producer and in short films and documentaries. His passion for motion picture led to work also with still photography in personal and commercial work. Diego currently resides in Santa Fe, New Mexico.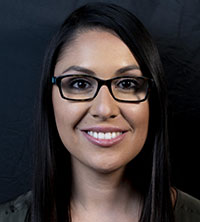 Ysidra Tellez, Program Manager, brings 5+ years of experience in program management and 8 years of experience working with Behavioral Management in the Mental Health Field. Ysidra received a Bachelor of Science in Psychology with a minor in Anthropology from the University of New Mexico. During that time, she also spent two years in research with the Pediatric Neuropsychology lab at UNM. She is a member of the American Counselor Association and currently pursuing her master's degree in Clinical Mental Health at Adams State University. She was raised in the small town of San Jon, NM. Ysidra has been a resident of Albuquerque for over 9 years and enjoys being a part of the community. Ysidra's personal connection to the mission of BTSNM is from not only living with her own mental health challenges but also losing her sister at the age of 14 to suicide. Ysidra believes that proper education and openness around mental health is one of the many steps needed to break stigma and make greater change in people's lives.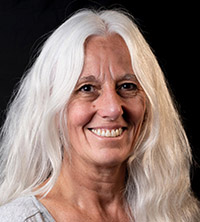 Kelly Geib-Eckenroth, Head of Curriculum and Lead Facilitator, directed programs at Children's Grief Center of NM for 10 years, prior to coming onboard this year. She was also Children Grief Center's Camp Director for their 3 day/2 night bereavement camp, Camp Corazon. She has over 19 years experience as an early childhood educator and administrator. In 2019, she shared her story of living with OCD, as part of Minds Interrupted. Kelly believes her life might have had a more positive trajectory had a program like this existed when she was an adolescent, and is honored to help young people know "they are not alone."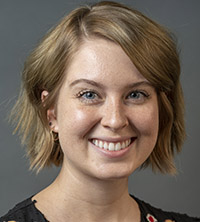 Meg Honnold, Marketing Coordinator, brings 5+ years of marketing experience from a variety of industries, including legal, financial, and experiential sectors. The common thread in her approach is storytelling, stemming from her background in professional theatre. She loves connecting with people, understanding their unique experiences, and participating in their growth. Having been surrounded by mental illness (both personally and in family) all her life, she is eager to create content to further BTSNM's mission of breaking the stigma, encouraging New Mexico youth to share their own, powerful stories. She is currently pursuing a degree in Sociology and is passionate about uncovering the ways religion, race, and gender impact our approach to mental health. She and her husband are thrilled to have moved to ABQ in 2019 and enjoy exploring local shops and restaurants. Her favorite self-care practices include Zumba, journaling, and hiking.
Talking Mental Health Program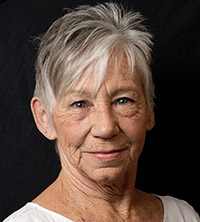 Sandra Staplehurst (Sandy), Lead Facilitator/Trainer and Outreach Coordinator, has spent a majority of her adult life helping youth. She has spent many years coaching youth soccer and was responsible for putting together a soccer pilot program for physical and mentally impaired youth in the Albuquerque area. In 2015 she trained as a facilitator with the stigma-busting program "Talking Mental Health" after the death of her son by suicide in 2014. She is passionate about engaging youth and educating them to help improve their lives. Her strong commitment to BTSNM continues with her role as a Lead Facilitator for middle and high school classroom presentations and adult community forums as well as coaching adults to facilitate BTSNM.
Debbi James, Facilitator for "Talking Mental Health" curriculum, is a native New Mexican who grew with a strong work ethic in the ranching, farming community. In 2014 her brother died by suicide after many years of addiction. Debbi started attending Survivors of Suicide in 2015 and in 2016 became a facilitator. During this time, she worked with many people with similar losses and educated herself about mental illness. Still serving on the board for SOS, she wants to help end the stigma of mental illness and make sure everyone knows it's ok to ask for help.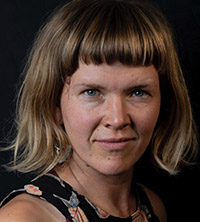 Iza Bruen-Morningstar, Facilitator; A native of Northern New Mexico, Iza has worked as a teacher, field biologist, editor, and mental health educator.
Iza graduated with a degree in Ecology from Prescott College in 2013, and went on to receive an MFA from Iowa State University in 2019. During her time at Iowa State, she taught rhetoric, composition, and fiction. She has also taught biology, ecology, and nature writing, and she received an Award for Teaching Excellence from ISU in spring of 2019. Iza's writing has been published in several literary magazines, and her essay, Intersecting the Snake, was nominated for a Pushcart by Animal: Beast of a Literary Magazine in spring of 2017.
Having had to work actively on her own mental health for much of her life, Iza feels passionately about opening up space for honest, compassionate conversations regarding mental health and addiction. In her experience, connection and being of service are the greatest antidotes to personal suffering, and she feels grateful to work in a position where she gets to connect with a diverse group of people over the crucial topic of mental health.
Program Contributors
Michele Relkin, Artist and Primary Art Teacher for Inside Out Arts, was an art major at Santa Monica College and UCLA in the 1970s. Her vividly expressionistic painting comes from the many journeys and research of her dreams and visions. Her work is exhibited internationally and is in private collections of the White House and Presidential Libraries. Her son Greg had schizophrenia and substance use challenges and lived at a residential community in Santa Fe until his death in 2017. She was inspired to teach art classes at her son's community and what she started in 2013 later grew into Inside Out Arts. Michele brings empathy and knowledge to her students and trains them to compassionately critique one another's work with those same qualities.