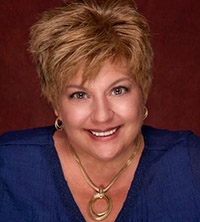 Elizabeth Vincent, Executive Director, brings over 35 years of business and management experience to Breaking the Silence NM — the last 25 being in the nonprofit sector.  Her prior posts include President and CEO of a chapter affiliate for a national nonprofit and multiple roles heading Development efforts across an array of missions.
In 2017, Liz founded Apogee Development Consulting after seeing the large network of small nonprofits needing guidance, infrastructure building and fundraising support but who grapple with the cost of that assistance.
Prior posts include Regional Director of Major Gifts for the East Coast with Feed the Children in Oklahoma City, where she managed an 11-state territory before being promoted to Sr. International Program Officer, managing 13 country directors. This post included international travel for program funding and strategic partnership procurement. To date, she has raised over $20 Million for various nonprofits.
A Connecticut native, Liz has lived all over the country — from North Carolina and California, to Texas, Oklahoma City and Albuquerque. She feels that one of her strengths is her ability to communicate with and connect to people from all walks of life. 
She is thrilled to be back in beautiful Albuquerque and is excited to meet our donors, partners, volunteers, but most especially, the children and families whose lives we so greatly impact.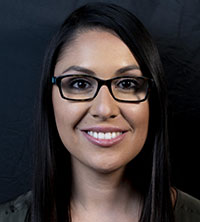 Ysidra Tellez, Program Manager, brings 5+ years of experience in program management and 8 years of experience working with Behavioral Management in the Mental Health Field. Ysidra received a Bachelor of Science in Psychology with a minor in Anthropology from the University of New Mexico. During that time, she also spent two years in research with the Pediatric Neuropsychology lab at UNM. She is a member of the American Counselor Association and currently pursuing her master's degree in Clinical Mental Health at Adams State University. She was raised in the small town of San Jon, NM. Ysidra has been a resident of Albuquerque for over 9 years and enjoys being a part of the community. Ysidra's personal connection to the mission of BTSNM is from not only living with her own mental health challenges but also losing her sister at the age of 14 to suicide. Ysidra believes that proper education and openness around mental health is one of the many steps needed to break stigma and make greater change in people's lives.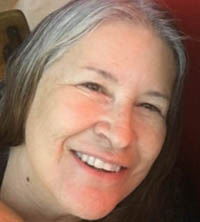 Adrienne Mathewson, Outreach & Marketing Manager, holds a Master of Library Information & Science degree and is a researcher and published writer. Adrienne's passion for helping youth stems from her years as a foster parent and mentor for at-risk youth. During her two-year stint as a Community School Coordinator, Adrienne created initiatives to address food insecurity, developed support groups and was a member of the Guadalupe County Behavioral Task Force and other local organizations.
Although Adrienne was born and raised in California, her New Mexican roots run deep through the Piño and Armijo family tree in Magdalena, New Mexico. She now lives in South Valley, Albuquerque. Personally affected by her father's mental health and depression as well as the passing of her son, she believes we are at the crisis point with our youth and it's every adult's responsibility to create ways for them to move forward into healthy, happy, sustainable lives.
Talking Mental Health Program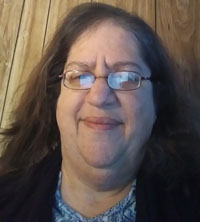 Susan Weiss, Facilitator, has been living in New Mexico since 1987. She has worked in the non-profit sector on and off for over 30 years. Most of that time has been serving individuals with disabilities, including those with mental health issues, and those with cognitive and intellectual disabilities.
Susan is presently pursuing a second Master's Degree from New Mexico Highlands University in Social Work. She received her first Master's Degree from Creighton University School of Law in Negotiation and Dispute Resolution in 2012. She has recently joined the American Group Therapy Association.
Originally from New York and New Jersey she fell in love with the big skies of New Mexico, and the incredibly friendly people of New Mexico. Her personal experience with mental health includes family members with mental illnesses and personally living with physical and mental health challenges. She is committed to fostering communication on mental health and chipping away at the stigma of mental illness in our society.