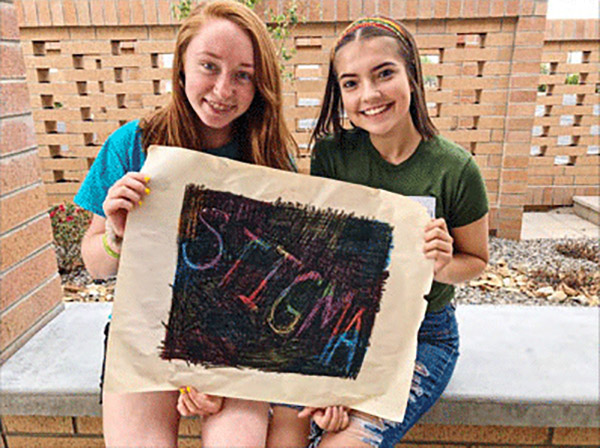 Breaking the Silence New Mexico's Talking Mental Health curriculum works to normalize open discussion around mental health. It helps to remove the shame, silence, and secrecy surrounding mental illness with classroom presentations, trainings, professional development, and community forums.
Mental health education is imperative to help save lives. We must educate ourselves, our children, and our students to prevent mental illnesses from worsening, becoming chronic, or ending in suicide.
BTSNM programming supports behavioral health prevention and early intervention. Our priority is on educating youth ages 11-18. This is a crucial population to reach because research has shown that over 50% of all mental health disorders have their onset by age 14. Our "Talking Mental Health" curriculum helps youth and their families as well as professionals learn how to recognize, talk about, and seek help when facing mental health challenges. Early treatment is critical because it can help promote positive long-term outcomes.
To help combat stigma, the curriculum involves humanizing those who live with a mental illness by training facilitators who have faced these illnesses. For the past eight years, we have been the only program in New Mexico that goes into the classroom and speaks to youth directly about mental illness.