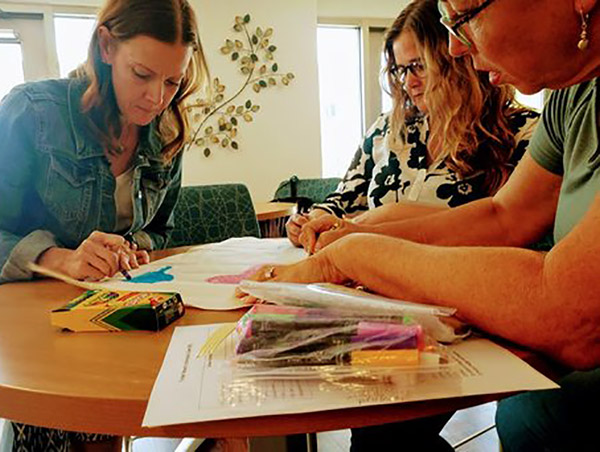 Our Facilitator Trainings are a first step in preparing individuals to teach our "Talking Mental Health" curriculum to teens and youth in upper elementary, middle and high school classrooms. We train facilitators to present:
Two scripted lessons on mental illness and suicide prevention, and
Booster lessons on the Mental Health Toolbox, Mental Health Spectrum and Stories of Lives Affected by Mental Illness.
Four Main Points
Brains can get sick too. Mental illness is a physical illness that infects the most complex organ in the body – the brain. Like other illness, it is biological, like asthma or heart disease. Mental illness is NEVER the result of personal weakness.
It's stigma that keeps us from talking about it.
Early treatment and support are critical.
You are not alone. In New Mexico, one in four adults and teens live with a mental illness.