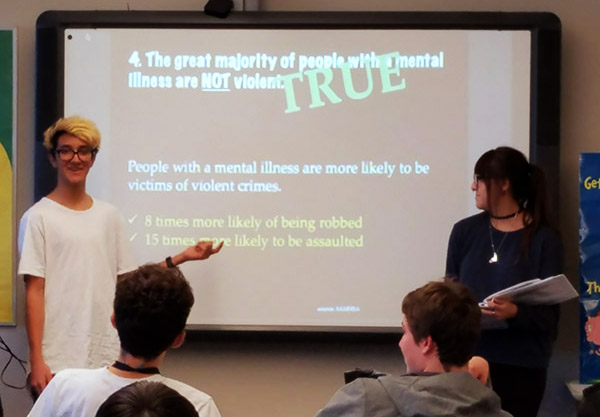 We present our anti-stigma age appropriate curriculum, "Talking Mental Health," in upper elementary, middle and high school classrooms. Lessons include personal stories, information, and resources and provides the language necessary for teens to talk about the often taboo topic of mental illness.
Our curriculum aligns with New Mexico State Health Standards and is evidence-informed and based on best practices. It challenges myths reinforcing stigma surrounding mental illness and suicide. Our interactive lessons educate students to:
Recognize that mental illnesses are biologically based,
Understand the value of peer support systems,
Recognize warning signs, and support early treatment, and
Use local and national resources.