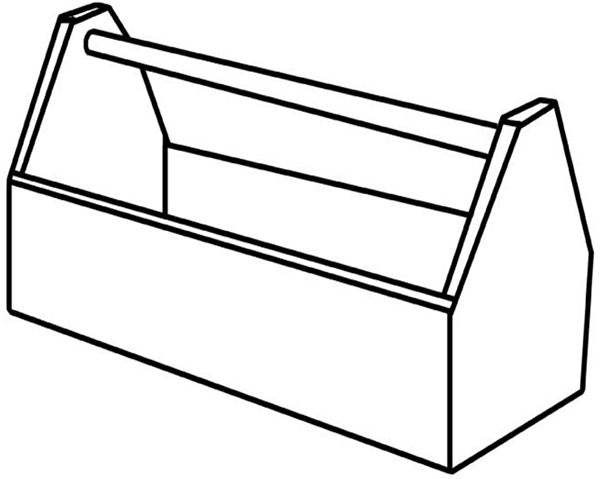 Dealing with stress and anxiety during covid-19 may feel overwhelming. Everyone reacts differently to stress in and you may not have the same feelings as others…and that is really ok.
Creating your Mental Health Toolbox is an approach to taking care of yourself and can be used at any time. We generally use these tools without thinking when we are feeling good…but during difficult times — times of stress, anxiety, or sadness — we tend to forget that we have it. We tend to forget to open it up and use it.
HOW TO CREATE YOUR TOOLBOX
Gather Your Materials:  Download the toolbox or create a 3-dimensional one with a box that you have at home. Gather some art supplies for drawing, writing and/or collaging— colored pencils, markers, paints, gift wrap, magazine images, colored paper, glue sticks, favorite quotes—use anything you have gathered to decorate and make the toolbox yours.
Fill In The Statements: Take one or two minutes to answer the following statements on a piece of paper before you begin creating your toolbox.
My support network is… (friends, family, any safe and trusted adult)
My support tools are… (activities I love and that bring me joy)
Begin Your Creation: Write, draw, and/or collage your toolbox creation with the responses to the two statements. Take the time you need. And know that you can add to your toolbox at any time so that it reflects who you are and what helps you live life during the easy times and hard times.