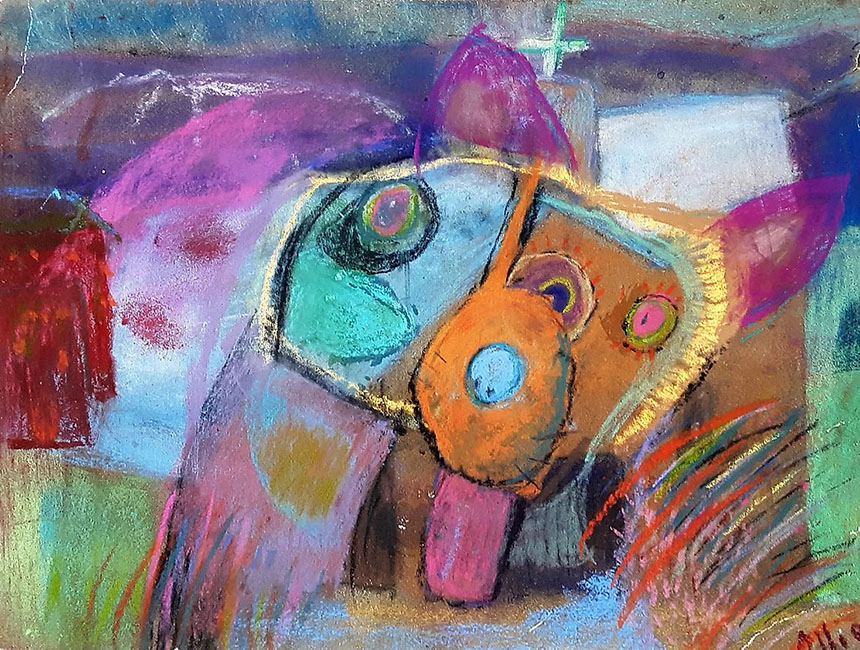 Inside Out Arts engages individuals with mental illness who want to create art. No art background is necessary. Just the desire to be in a community that visually speaks to the heART of mental illness.
Santa Fe artist and art teacher Michele Relkin visioned this program in 2012 to support her son's struggle with addiction and mental illness. It has grown to include professional artists and volunteers who offer mentoring and art classes at residential and drop-in centers in Santa Fe and Albuquerque, NM.
Through painting, drawing, sculpting, collaging, photographing and writing, artists create purpose and meaning in their lives. Artists work in personal studios and group settings at Meow Wolf, Santa Fe Lifelink's Clubhouse and Albuquerque's ArtStreet.
Classes culminate in an annual art exhibition in a professional gallery. The exhibition serves as a bridge that connects to the larger community. Artist David Trujillo shares, "The exhibition shows our community in a light that most people don't expect. Most people expect to see only darkness and chaos but our art reflects a much broader spectrum of life."
Why Art
Art is therapeutic for the artist and the community. It plays a unique and important role in generating compassion and understanding and diminishing discrimination that individuals living with mental illness face day in and day out. Artists living with mental illness speak to the power of how art changed their lives.
"Putting my art in the exhibition is the first time I have expressed my inner struggles in public. I would have preferred to show my work anonymously. But, when I learned the purpose of this event was to break the stigma of mental illness, I thought, if my story can help ease someone else's suffering, I want to be a part of that." – Rebecca
Another artist shares, "Through my art, I want to show the world that folks with mental illness are humans like everyone else. We have families, we have careers, we have interests, passions, and hobbies, we have dreams and goals, we fall in love, we get our hearts broken. Our mental health does not define us."